At the iconic view of the church of Saint Thomas in Slovenia, I headed out one summer morning after the weather forecast showed the promise of a misty scene.
And there was mist, too much of it in fact……
The bulk of the morning the mist in the valley was so thick that the church remained mostly enshrouded, revealing itself every now and then but always out of sync with the light. Unfazed, I patiently waited and watched for the magic moment to appear. In the meantime I focused on other compositions, always keeping my eye on my target.
The sun rose over the mountains behind in clear view, but again the mist was enshrouding the church, so for this I focused on other parts of the scene.
Finally, after the sun was up, Mother Nature afforded me this brief moment. As the mist cleared around the church and formed this beautiful arc, the sun burst through the clouds above and set the rim of the mist on fire.
It pays to be prepared and observant…
For a more comprehensive look at photography, check out my book, available to buy at Amazon.
Shedding light on all the photography basics in one book.
Want to know how to take better photos? Well, first you need to master the basic techniques. Whether you are a complete beginner or an intermediate looking to improve your photography, this book is packed with photography techniques, tips and advice for beginners and intermediates.
All the camera functions and their effects explained.
Photography Tips
It's easy to get fixated on a particular composition. But it's often good to look at what's happening around you.
Read More »
Reviews
Hooksounds is a music licensing agency with a difference. In this review I'm going to tell you all about them.
Read More »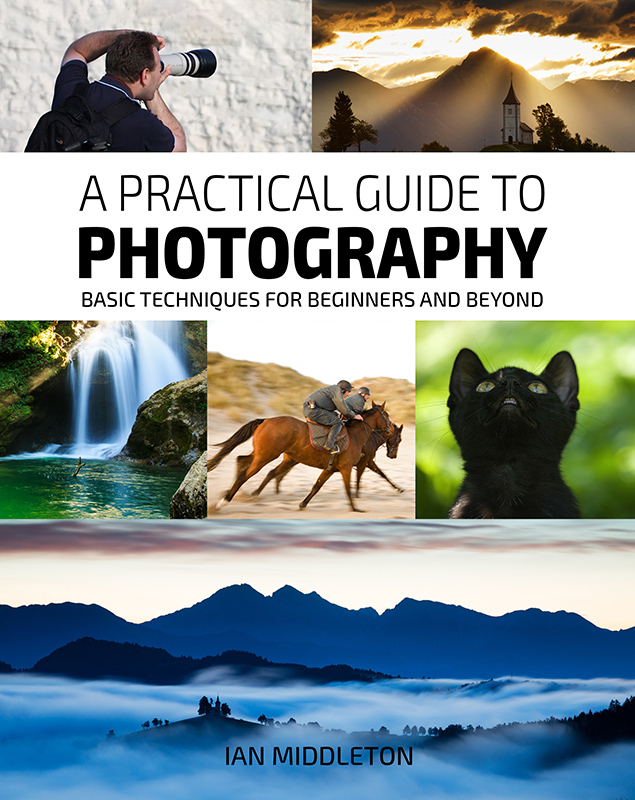 Tutorials
Here you can download my ebook guide to photography for free and learn how to take your camera off auto and take control.In this free downloadable ebook.
Read More »