It's all about the light and not about photoshop. While many believe that photoshop is some kind of magic tool for photographers, it isn't.
The light is our magic tool. It determines from the very start how our image will look. You could never turn the image on the left into the image on the right using software and make it look natural.
On the left image cloud has thrown the tree and foreground into shade. So both are devoid of colour and texture. However, light is still falling on the mountains and the two people in the lower right corner. The patch of white brightly lit cloud behind has also helped make the people stand out.
But on the right photo, the cloud cleared and sunlight fell on the foreground and tree, bringing out the colour and texture of the tree.
Therefore the different type of light here has created two entirely different scenes.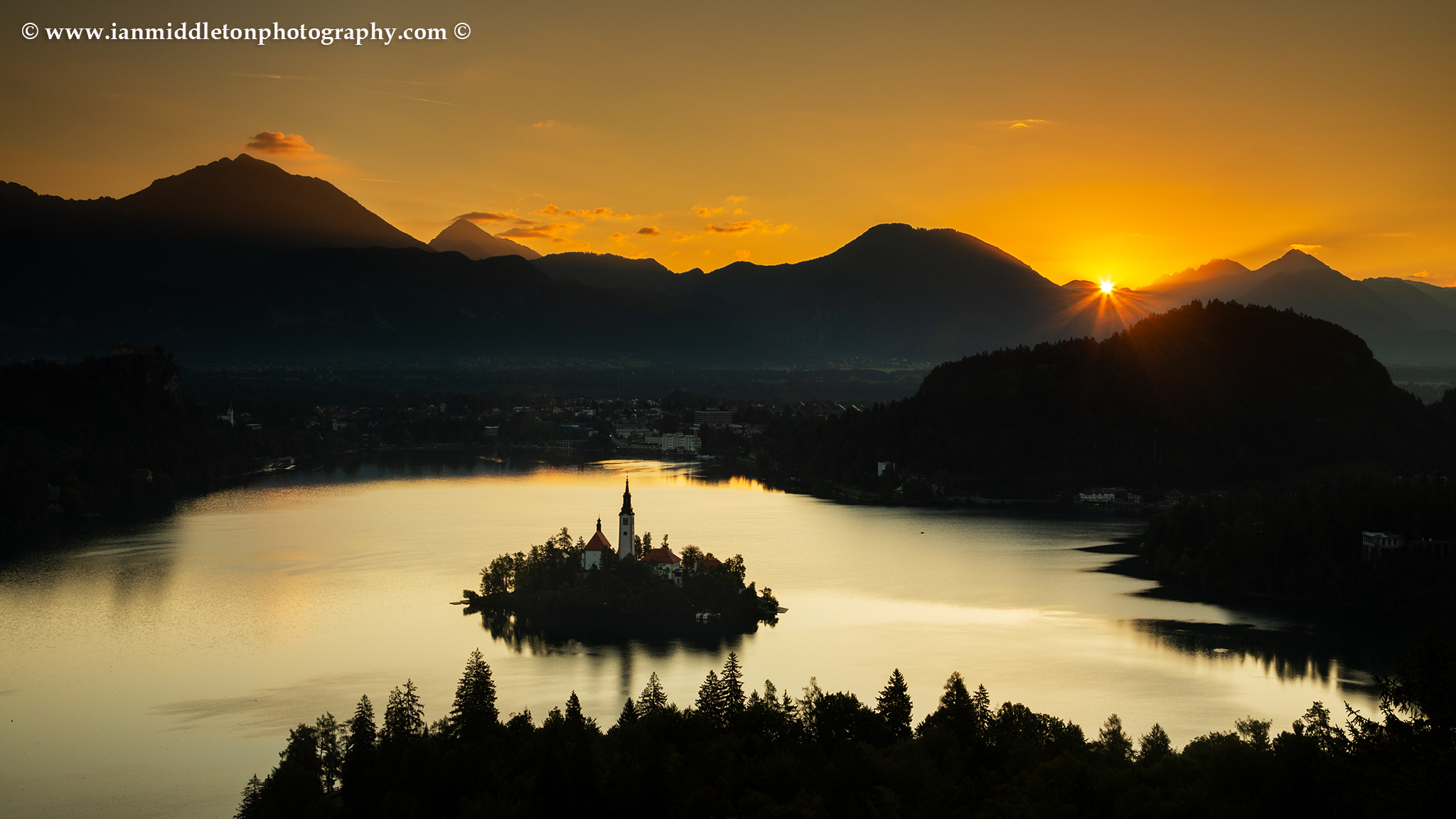 Story behind the photo
Through Spring, Summer and Autumn the sun rises over the mountains behind Bled Lake, and from the viewpoint of Ojstrica it makes for a great photo, weather permitting, Here's the story behind the photo.
Read More »
Story behind the photo
In June 2021 I captured some great images of the Strawberry supermoon as it rose behind Mt Krim and beside the Church of Saint Ana on the Ljubljana Marshes. In this blog I tell the story of my shoot, how I got attacked by flies, and the techniques I used to capture and create the images.
Read More »
Story behind the photo
As the years go by and we accumulate so many thousands of digital photographs, especially as a professional photographer, it's easy to forget about the old ones.
Read More »
For a more comprehensive look at photography, check out my book, available to buy at Amazon.
Shedding light on all the photography basics in one book.
Want to know how to take better photos? Well, first you need to master the basic techniques. Whether you are a complete beginner or an intermediate looking to improve your photography, this book is packed with photography techniques, tips and advice for beginners and intermediates.
All the camera functions and their effects explained.