A poet at the heart of the city
Today is a national holiday in Slovenia, in honour of their most celebrated poet, France Prešeren.
Slovenia's greatest poet lived in Ljubljana in the 19th century. France Prešeren's poems and sonnets romanticised the capital city of Ljubljana and modernised the Slovenian language.
During this time the city's appearance changed dramatically. After yet another earthquake in 1895 Ljubljana was rebuilt again by the Austrians and Czechs.
The Art-Nouveau buildings you see today were constructed during this time. Prešeren Square was given its current shape and design, and in 1905 a bronze statue was erected in honour of the man himself and the square was consequently re-named in his honour.
In 1945 the anniversary of his death was declared as the Slovene cultural holiday, known now as Prešeren Day.
For a more comprehensive look at photography, check out my book, available to buy at Amazon.
Shedding light on all the photography basics in one book.
Want to know how to take better photos? Well, first you need to master the basic techniques. Whether you are a complete beginner or an intermediate looking to improve your photography, this book is packed with photography techniques, tips and advice for beginners and intermediates.
All the camera functions and their effects explained.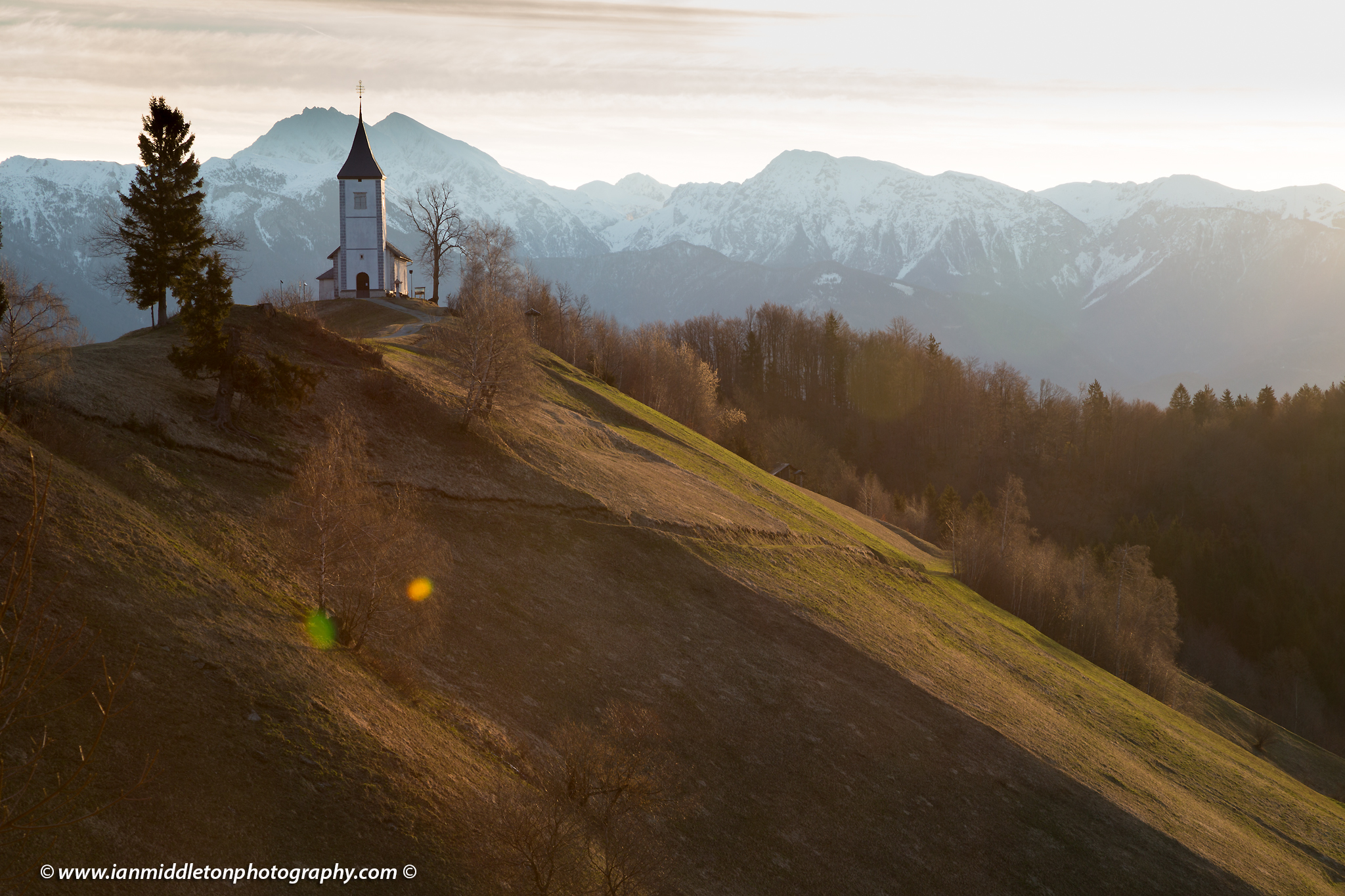 Photography Tips
One of the problems a photographer has to deal with when shooting into the light is lens flare. Here I show you some tips on how to prevent it.
Read More »
Great photography locations
As a landscape photographer I'm always trying to find great photography spots. There is one place I've known about for a long time, but it's a seasonal lake, which means that you can only photograph it after long periods of heavy rain. Recently, after several weeks of rain, I not only got the chance but was also able to find an outstanding viewpoint thanks to a new photography location website called Photohound.
Read More »
Story behind the photo
After photographing Jamnik Church at sunrise, I headed over to the other great church view in Slovenia; Saint Thomas Church in the Skofja Loka hills.
Read More »