In MOther Nature's Favour
Most times when doing outdoor photography, Mother Nature seems to be working against you. However, once in a while she rewards you for your patience. On this night she gave me the ultimate reward when photographing Neowise Comet around midnight.
This was the third night trying to photograph Neowise over the Kamnik Alps in Slovenia. Upon arrival at this location near the Ljubljana Airport, there was a lightning storm in the distance over the mountain peaks. Most of the flashes were further north, but then it moved and began over Storzic and right next to Neowise.
Now it's impossible to predict when lightning will strike, and you cannot capture it by simply shooting when you see the flash. You are just not quick enough. Therefore you need to use a long exposure and keep firing in the hope of a lightning flash during the exposure.
Here I was shooting 10 second exposures. The other issue is that if the lightning hits during the early stage of the exposure, its intensity is diminished in the photo. This is because for the rest of the exposure the camera sees black, so it essentially starts to draw over it. This happened in a couple of previous shots.
But……. Here the flash of lightning came right at the end of my exposure and the shutter literally clicked off right after it! I can honestly say I did a little dance of joy in the darkness after viewing this on the preview screen.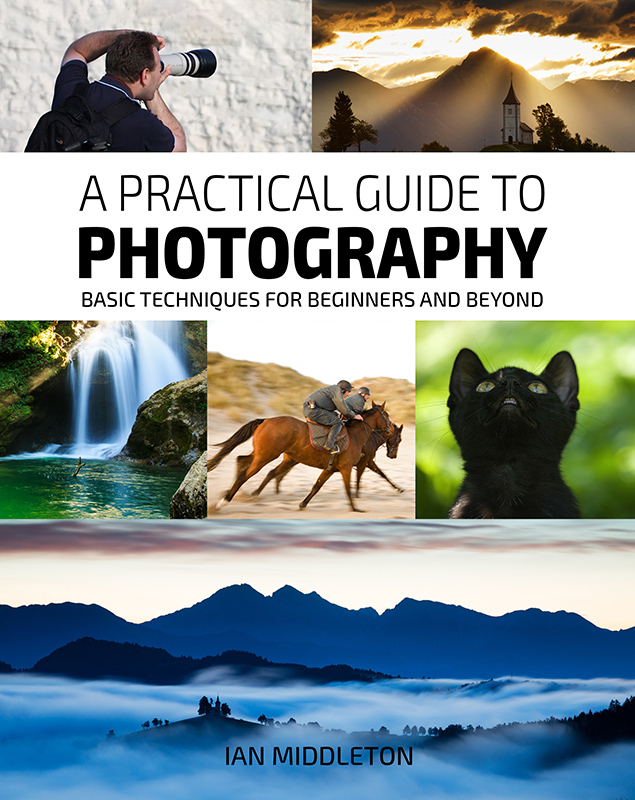 For a more comprehensive look at photography, check out my book, available to buy at Amazon.

Shedding light on all the photography basics in one book.

Want to know how to take better photos? Well, first you need to master the basic techniques. Whether you are a complete beginner or an intermediate looking to improve your photography, this book is packed with photography techniques, tips and advice for beginners and intermediates.
Buy my book
Story behind the photo
Read the story behind my latest photos of a Standup paddleboard (SUP) at sunset taken from Strunjan Beach on the beautiful Istria Peninsula, Slovenia.
Read More »
Great photography locations
St Thomas Church (Sveti Tomaž nad Praprotnim) in the hills of Northern Slovenia is an iconic view. In this article I'm going to give you some tips on how, when and from where to photograph it.
Read More »
All these articles are for free, but you are welcome to



---