Capturing Jamnik Church in the mist
Jamnik church is a classic scene in Slovenia, and one I've photographed often; as you've likely seen. Typically it's photographed with the great mountain Storzic behind it; like here:
However, like the Church of Saint Thomas, it's also known for it's moody, misty scenes. But unlike Saint Thomas church, catching it in the mist is not so easy.
Saint Thomas Church sits in a valley where a river runs through so the chances of mist developing in that valley are quite high. Jamnik, however, sits on an exposed hill on the Jelovica Plateau, and therefore the conditions are different.
So despite having journeyed there many times, I had never managed to catch it in the mist, until now. Okay so it wasn't exactly a lot of mist, and still not quite the ground-breaking mist I had hoped for, but it produced some nice moody images at dawn nevertheless.
Photography Tips
But don't always be tempted to go for the slow shutter speed. A faster shutter speed can also create interesting effects.
Read More »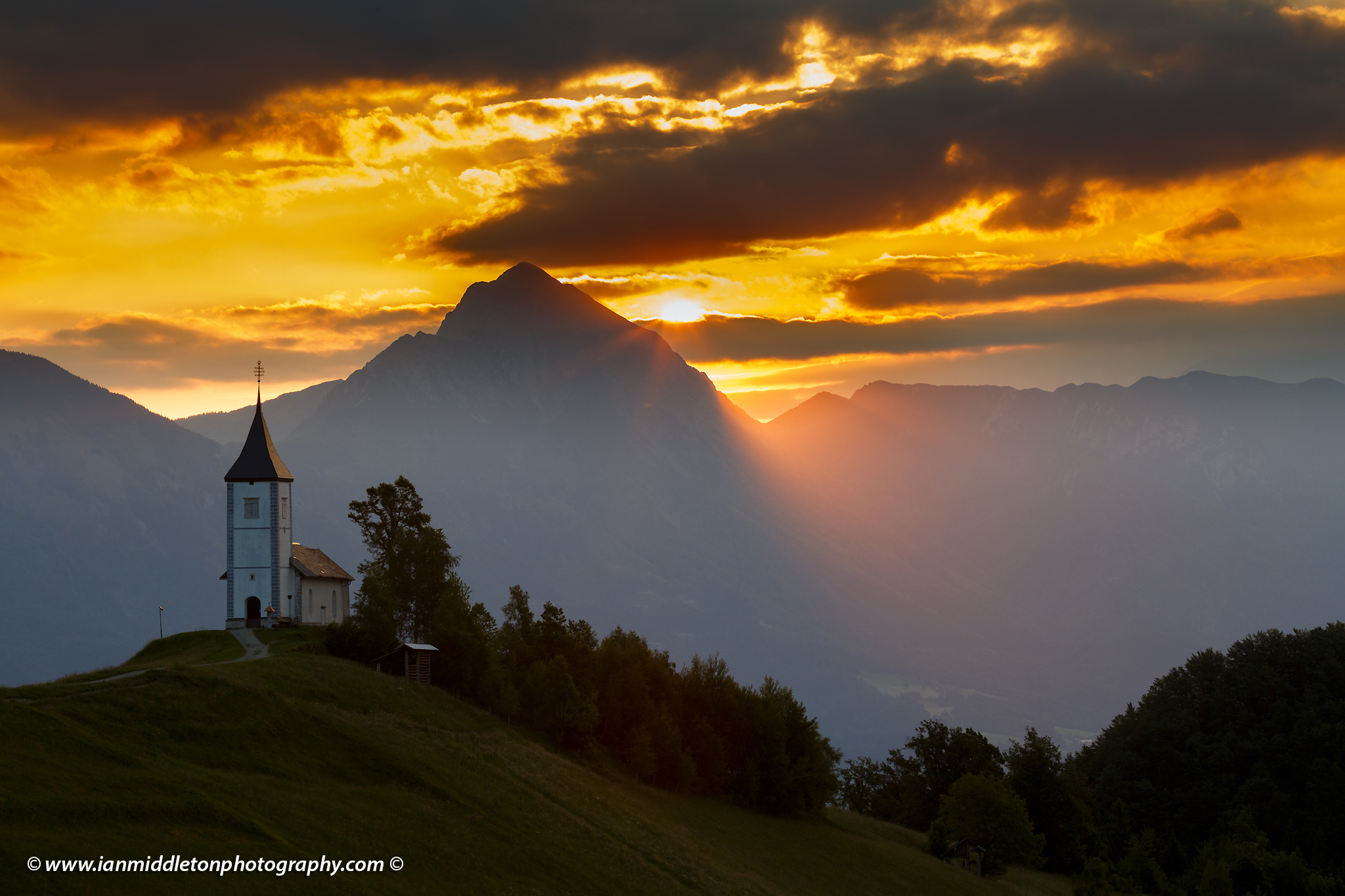 Great photography locations
Jamnik church is perched on a hill on the Jelovica Plateau with the kamnik alps and storzic mountain in the background. In this article I'm going to show you the best places to get photographs of this great church and view.
Read More »
Story behind the photo
As I'm stuck in Ljubljana during the peak of the autumn colours and unable to get to Lake Bled, all I can do is reminisce on past autumn shots. Although Bled Lake is probably one of the most photographed locations in Slovenia, it never fails to provide a unique moment. Here I show you some from my Autumn in Slovenia Photography Workshop 2018.
Read More »