Lens Flare occurs when shooting into the light
One of the problems a photographer has to deal with when shooting into the light is lens flare.
This often occurs when extremely bright light enters the lens at an angle and is reflected internally on the lens elements. It's a bigger problem when using zoom lenses as opposed to fixed (prime) lenses.
In the images above and below, taken at Jamnik Church in Slovenia, the sun had just risen and was quite high in the sky, just off to the right of the frame.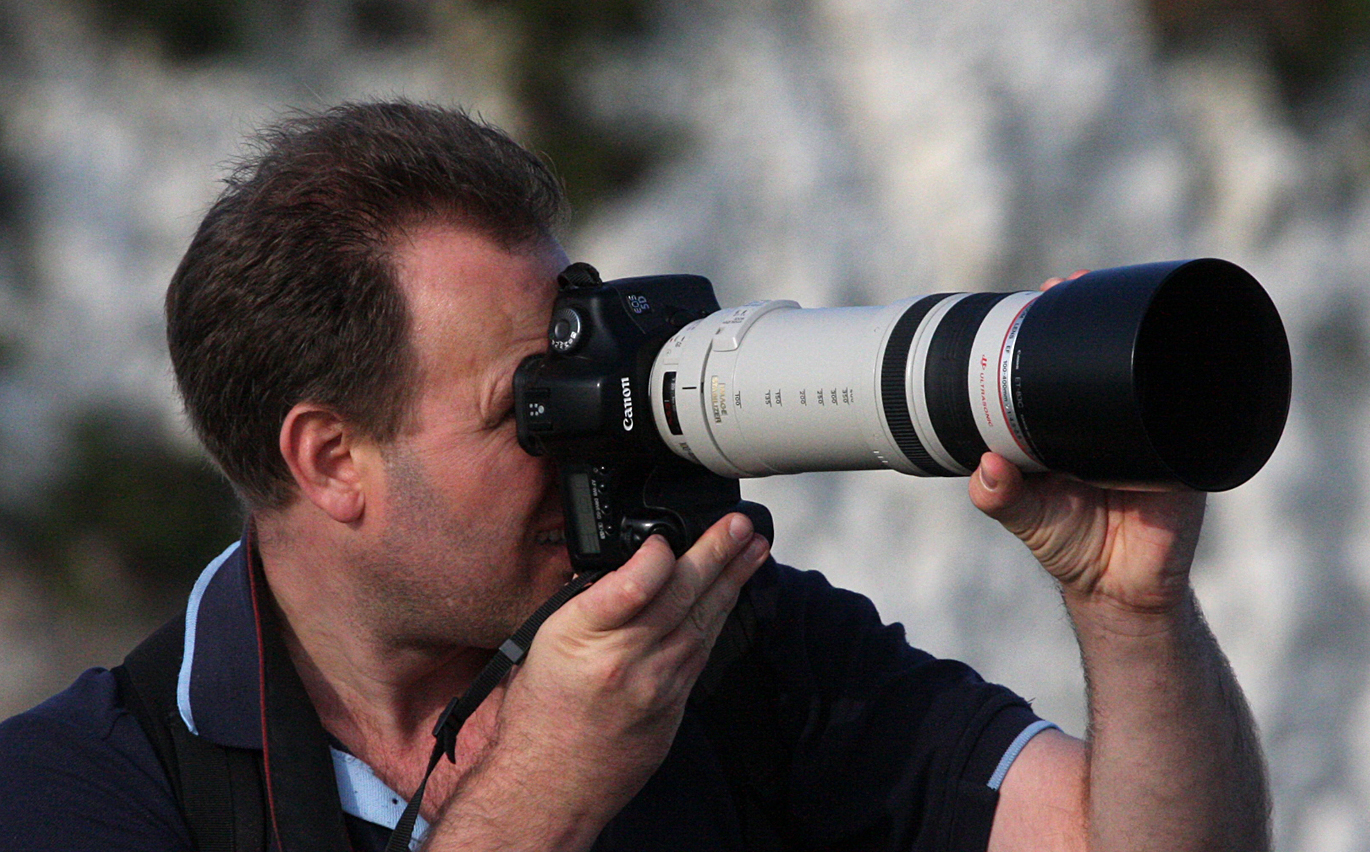 One way to avoid this is to use a lens hood like in the photo here. However, this may not always work, and if you are using a wide angle or short focal length, the lens hood might not be enough. Also, for wide angles you cannot use a lens hood as long as the one seen here, because it will show as a vignette on the photo.
Another problem is that if you are using a system filter (Square filters that fit to the lens via a bracket), such as a graduated neutral density filter or ND, then you cannot fit a lens hood.
Using your hand, or other object
Another, slight more rudimentary but effective way, is to use your hand as a lens hood like I am doing in this photo, which was taken by one of my photography workshop participants while demonstrating this technique. In this case I was able to fully eliminate the lens flare.
Getting your hand in the image
Now, in this image here I wasn't able to get my finger entirely out of the way. In order to completely eliminate the lens flare, a small part of my finger was still in the very top corner. But as it was in a clear part of the sky I was able to easily clone it out in Photoshop.
You can also use a piece of paper, your coat or even an umbrella. Don't laugh, I've actually done this myself. However, just like with your hand, be careful not to get the object in the photo.
Watch my video for another way
For a more comprehensive look at photography, check out my book, available to buy at Amazon.
Shedding light on all the photography basics in one book.
Want to know how to take better photos? Well, first you need to master the basic techniques. Whether you are a complete beginner or an intermediate looking to improve your photography, this book is packed with photography techniques, tips and advice for beginners and intermediates.
All the camera functions and their effects explained.