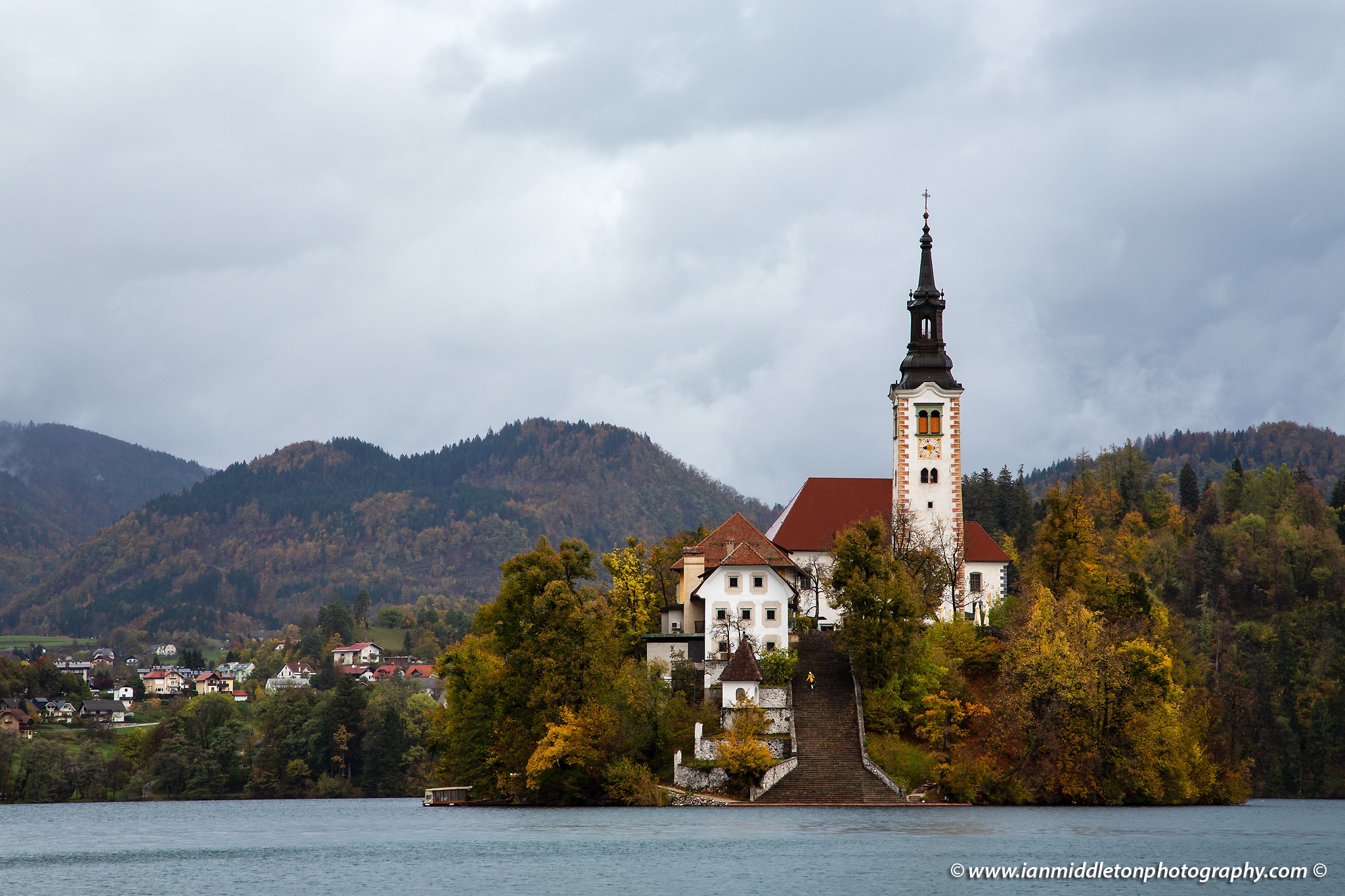 The little things count
When it rains there are still potential photos. In many cases the trick is to look for small details and moments of light. In this photo, taken on my Autumn in Slovenia photography workshop last month, it was raining all morning and all day in fact. But I took the group down to this viewpoint of Lake Bled's Island church, knowing that there might be some moments of clarity in the rain. Every now and then soft diffused light broke through and fell on the island, bringing out it's autumn colours.
Lake Bled is hugely popular tourist attraction, and even in the rain people will visit the island church, albeit in somewhat less numbers. I watched as one of the many Pletnas (wooden gondolas that take tourists out to the church), approached the island. At that moment soft light was falling on the island. And when the only tourist in a bright yellow raincoat was ascending the steps, blending nicely with the autumn colours, I shot this.
The trick when photographing in the rain is to look out for little details such as this: colour in an otherwise dull rainy scene.
In June I took a couple out to Lake Bohinj. Once again it was a rainy day. But we found a sheltered place to photograph the view of the church and the bridge, and looked to include the colourful umbrellas of the tourists on the bridge:
All these articles are for free, but you are welcome to



---