Rather than post my favourite photos of 2022 like everyone else, I thought I would show you my favourite new location discovered in 2022. Part of being a landscape photographer is seeking out new scenes and compositions. I found this little gem of a composition back in March. It's taken from the walls of the old castle above Smlednik in Slovenia, just north of Ljubljana.
I had been photographing this castle from another viewpoint for a few years. That view places these lovely old ruins right in front of the magnificent peak of Mt. Storžič. This year I decided to check it out up close.
It's a precarious place to shoot from, as you have to setup your tripod right on the top wall with a long drop either side. However, as with many great photos it's the only place to achieve the best composition. There is a small coffee shop and seating area below, but the view is obstructed by lots of tall trees. Therefore the only way to get enough clearance is to shoot from the castle walls. The extra height also makes a difference to the composition, allowing more separation from the land and the mountains.
There are actually several good compositions from here: the lovely little church of Saint Jakob below in Hraše village, Mt Storžič itself and another to the west with numerous churches and towns.
However, the composition that first caught my eye was this row of electricity pylons forming an interesting lead in line right up towards Mt. Triglav (the highest peak in Slovenia) and the Julian Alps. A tall tree stands right in front, so the view is limited. In order to get it, I have to position myself just in the right place on the wall to get the pylons in a nice straight line and avoid the tree. A telephoto lens is also required.
My very first shot of this was a beauty at sunset. But I also knew there could be many more; and especially hoped for a temperature inversion which would produce some surface mist below.
I returned many times throughout the year shooting a variety of compositions, but always being drawn back to this one. At the end of a cold November afternoon I got my wish, and at sunset the surface mist produced perfect conditions. This is my favourite shot of 2022. I hope you like it.
Happy New Year 2023.
Other photos from this viewpoint
For a more comprehensive look at photography, check out my book, available to buy at Amazon.

Shedding light on all the photography basics in one book.

Want to know how to take better photos? Well, first you need to master the basic techniques. Whether you are a complete beginner or an intermediate looking to improve your photography, this book is packed with photography techniques, tips and advice for beginners and intermediates. All the camera functions and their effects explained.
Photography Tips
In this video I show you the best way of editing hazy photos and bringing out the best of your hazy and low contrast scene.
Read More »
Story behind the photo
Happy New Year Rather than post my favourite photos of 2022 like everyone else, I thought I would show you my favourite new location discovered
Read More »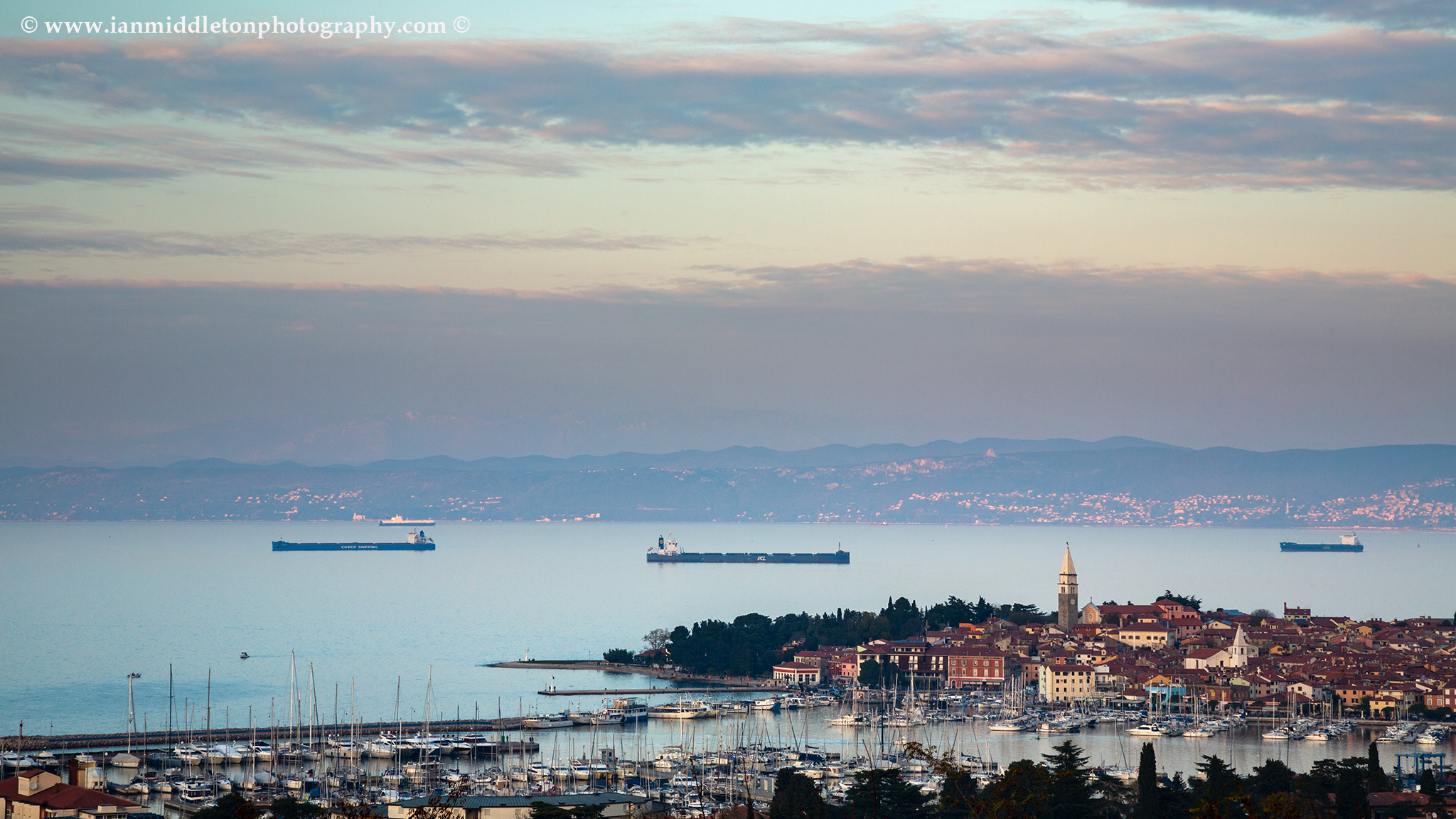 Great photography locations
Thanks to a new website called Photohound, I was able to find a very unique view of Izola on the Slovenian Adriatic Coast. Read more about it here:
Read More »